Another dream come true!  SpokesBuzz invited us to play at their Colorado Music Party at SXSW!  And on Saturday, not like a Tuesday noon or anything like that!  How freakin' amazing.  I immediately started trumpeting the fact, because I was just so excited.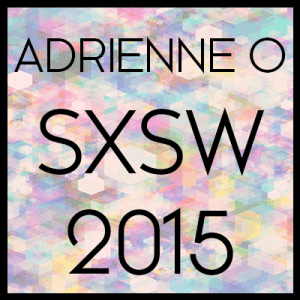 But alas, I spoke too soon.  I didn't consider – or know – a few things that made me change my mind.
1 – No flights back on Sunday.  At least no affordable flights.  Since half of my band has day jobs, a Monday flight was not an option.  The cheapest flight available was a $550 flight on Frontier, and with the annoying baggage fees Frontier charges, that would end up at $650 per person before we were done.
2 – No car that could make the 14-hour drive.  My own 1994 Subaru Legacy is on its last legs.  I thought I would be able to drive my husband's car, but he informed me it needs $2k worth of repairs before it would be safe to make the drive.  Sure I could rent a car, or maybe find one to borrow. But that adds to the cost.
3 – It's an unofficial showcase.  Which means no SXSW festival pass.  This was a big factor for me.  I would hate to spend the time and money to get down there, and then not be able to actually attend SXSW.  And I don't have another $750 to buy a pass, at least not this year.
4 – Only one showcase.  Next year, I'll try to book a large handful of showcases.  That way, the trip will make more sense even if we only play unofficial showcases.
5 – I'm not willing to camp.  I used to love camping, but we no longer have any of our camping gear.  We gave it away years ago.  More importantly, though, I'm just not willing to camp when I'm also playing a show.  Call me a diva, call me old, it's just not something I want to do.  But that means adding hotel expense, which is a lot until you start looking at places 25 minutes away.
6 – I'm not a solo artist.  Sure, I could have gone down there alone and done a singer-songwriter thing, but… that's not something I do.  It would be a half-assed show.  It would also be a half-assed show if I just hired musicians who were already going to be there.  We work hard to put together a seamless show, and I just wouldn't be able to pull off the same quality of experience with hired guns.  Which defeats the purpose.
Next year I will both apply to the official SXSW AND try to book a bunch of unofficial showcases, and hopefully I will see you there in 2016!