"Adrienne O's music stands apart in the synth-pop renaissance."
– Rob Gilmore, Esq., Soundwerkz (Apr 20, 2016)
Adrienne O is an 80's-inspired Denver alt-pop band with echoes of The Killers crossed with Depeche Mode, with a vocalist often likened to both Blondie and Natalie Merchant.  Vocalist Adrienne Osborn, once a record-breaking national champion waterskier and software developer, is on her third career as a vocal coach and musician.
In the winter of 2015-16, after three years of shows culminating in four theatre shows including the Bluebird and Fox Theatres, the band regrouped and expanded while working on its third EP.  Originally a trio with Adrienne on bass, the band has grown to six pieces and incorporates a synchronized light show.
Adrienne O and their music have been featured on KTCL 93.3 Locals Only, 107x Project Local, KCOL 94.9FM, The Colorado Sound, Channel 8 TV's Denver Loft Sessions, Literati Records podcasts, Callywood Radio, multiple KGNU Innervision Top 30 Countdowns, and the 2013 BolderBOULDER Bootlegs CD.  The band has played at venues and festivals such as Coors Field, the South Park Music Festival, the Underground Music Showcase, the Taste of Colorado, the Bluebird Theatre, the Gothic Theatre, the Hard Rock Cafe, the Hi-Dive, the Walnut Room, the Larimer Lounge, Nissi's, the Dickens Opera House, City Hall, the Soiled Dove Underground and the Moon Room.   The band has released three EPs and three official music videos.
To learn more about upcoming performances and project releases, visit https://www.adrienneo.com.
Contact:  Adrienne Osborn | 303-819-0595 | ao@adrienneo.com
Top Tracks
Highlights
Coors Field, 2016
Hard Rock Cafe, 2015-2016
Bluebird, Gothic, and Fox Theatres
Channel 8 TV's Denver Loft Sessions
Main Stage, 2014 South Park Music Fest
KBCO Rock Stage, 2013 Taste of CO
Radio
93.3 KTCL
94.9 KCOL
88.5 KGNU
107.1 KFCO
Recognition
Winner of 2016 B-Side Global Remix Contest

Winner of 2016 Colorado Rock Awards (Alt-Pop Category)

COMBO songwriting contest winner 2013 and 2014

Literati Records' top 52 songs of 2013

Multiple KGNU Innervision Top 30 Countdowns

2013 BolderBOULDER Bootlegs Vol 11 CD
Buzz
"Adrienne O's music stands apart in the synth-pop renaissance. […] The quality and tone of Adrienne's vocals are apparent from the first verse. […] definitely a must listen. The songwriting is impressive showcasing well crafted lyrics, melodies, phrasing, and choruses of an obviously seasoned performer and writer. The bass guitar work and bass guitar sound is absolutely noteworthy, particularly on 'Catch Me.'"
"Adrienne O provides a fresh take on pop music.  […] Hints of EDM, pop and, following the mood-setting intro, even rock. The band is undeniably talented, and through a few listens of this EP it is easy to notice that it's not just Osborne's voice that is getting them attention – the solid musical arrangements and catchy, radio-friendly pop sensibilities make for a 360 of solid presentation."
– Tim Wenger, Colorado Music Buzz (Jun 01, 2014)
"Bassist & front-woman Adrienne Osborn's voice is rich and powerful with presence and range…  […] Undeniable melody and lyrical hooks.  Superchromatic shows the band at the beginning of their creative output and it is definitely worth the price of admission."
– Robert A. Gilmore, Esq. —Soundwerkz
"Oddly sophisticated for an electro-rock/pop group… impeccable voice"
– Brian F. Johnson, Marquee Magazine (Sep 01, 2013)
"Adrienne Osborn drops strong vocals invoking dreaming and hopefulness […] A solid combination of electric rock and pop. The songs are honest and inviting"
"The sound and quality of Adrienne's band makes you think these guys should be touring the country."
Official Releases
Elevation (2016)

Lines EP (2014)

SUPERCHROMATIC EP (2013)

'Catch Me' Music Video (2016)

'Two and Two' Music Video (2013)

'Back to the Shadows' Music Video (2014)
Promo Photos
Click here to download two high-res and two low-res band photos.
Artwork
Click here to download CD cover artwork, band logos, and stylized band name.
Stage Plot
Click here to download a stage plot and input list.
Music
You can download individual tracks from Soundcloud, or full albums from here:
Download the 2014 EP, Lines
Download the 2013 EP, SUPERCHROMATIC
Contact:  Adrienne Osborn | 303-819-0595 | ao@adrienneo.com
News & Interviews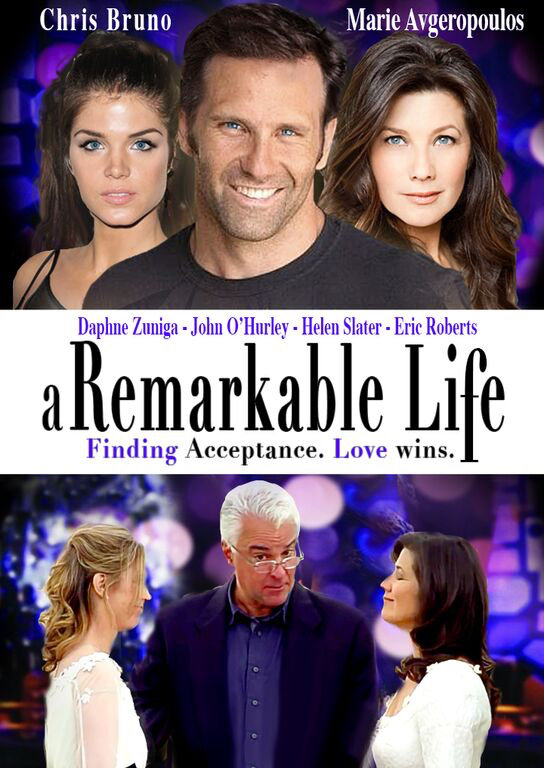 A remix from our first EP – a remix which original band member Tad Wheeler created – landed in feature-length film A Remarkeable Life, released in theatres across the US in 2016.
Contact:  Adrienne Osborn | 303-819-0595 | ao@adrienneo.com