Adrienne O is an 80's-inspired Denver alt-pop band with echoes of The Killers crossed with Duran Duran, with a vocalist often likened to both Blondie and Natalie Merchant.  Vocalist Adrienne Osborn, once a record-breaking national champion waterskier and software developer, is on her third career as a vocal coach and musician.
In the winter of 2015-16, after three years together, the band took a nine-month hiatus to regroup and expand while working on its third EP. Originally a trio with Adrienne on bass, the band is now a six-piece band with a greater emphasis on the synth sounds that have always inspired Adrienne.  The band is known for its polished live shows and thoughtful yet energetic pop/rock songs, which includes both their original flavor of 80's-inspired pop and re-envisioned cover songs from 80's and early 90's bands such as Simple Minds, New Order, Depeche Mode, the Cure, Blur, Blind Melon, and The Fixx.
Adrienne O and their music have been featured on KTCL 93.3 Locals Only, 107x Project Local, KCOL 94.9FM, The Colorado Sound, Channel 8 TV's Denver Loft Sessions, Literati Records podcasts, Callywood Radio, multiple KGNU Innervision Top 30 Countdowns, and the 2013 BolderBOULDER Bootlegs CD.  A remix of a track from their first EP, "Someone Like Me" was placed in 2016 feature-length film A Remarkable Life.
Highlights include shows at Coors Field, the Gothic Theatre, the Bluebird Theatre, the Fox Theatre, the Hard Rock Cafe, the Soiled Dove, City Hall Amphitheatre, Nissi's, the Hi-Dive, and the Walnut Room; winning the 2016 Colorado Rock Awards in the Alt-Pop Performance category; and playing festivals such as South Park and the UMS.
MEMBERS
Vocals: Adrienne Osborn
Guitar: Justin Leighton Long (No Address, Atlantic Records)
Bass:  Tyler Morse (The Strawberry Runners, The Color Canvas)
Synth: Bryan Stacks (Omniism, My Own Summer)
Bgvox:  Jacob Warner (Princess)
Drums:  Jonathan Grimsley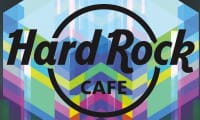 Hard Rock Cafe, Denver
10:00 pm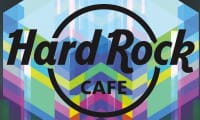 Hard Rock Cafe, Denver
10:00 pm
Need more information on a show?  Check our Facebook event page – it's usually more up to date.  Or chat us on Facebook.
Past Events